Talking about NBA online games, of course NBA 2K will always be discussed. Being the only game that brings the NBA into the gaming platform in front of your eyes certainly provides its own plus for 2K. Once again presenting features such as MyCareer, MyLeague and of course my neighborhood plus other new features. This year they will release their newest series 2K22 with changes that will be presented in the complete package of this basketball game. After years of dominating the NBA game, of course, there are expectations about the development of this game.
Possibly not much changed in terms of gameplay and graphics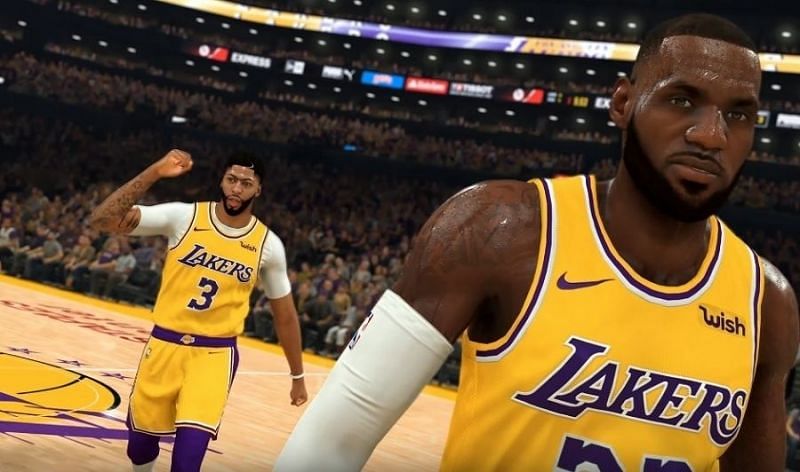 The similarities from the previous series are still felt, starting from dribbling, assists, shooting parimeters, and many others. Some of the mechanics feel a little changed from the 2k20 to 2k21 series, starting from the 3 point shot which feels easier, maybe in harmony with the original NBA where the 3 point strategy is quite strong. Even so, players still have to find enough gaps to get a high percentage to enter. As for the dunk, it should be the same as before, depending on the physical and attributes of the dunk. And for lay-up drives and others, it's going to depend a lot on the shot's parimeter, so it's a little more difficult to get 2 points from under the ring. It's all about the basic mechanics, when you try to play it definitely feels a little different.
Still about the gameplay, the AI ​​should be getting more difficult. In the 2k21 series, some AI will try to steal automatically when you play normal games. Every pass that passes people will most likely be blocked and a steal occurs. But there is a slight problem with auto steal, sometimes when pressing the steal button, players who are not in your control will try to steal which sometimes leads to a foul.
For graphics, there doesn't seem to be any significant changes. There are no visible changes, except for the addition of small details and new shoot animations. Graphics are not that problematic for sports games that are released every year. It's just that expectations about the appearance of changes to the graphics of course exist. At first glance you won't be able to tell if you're playing NBA 2k20 or 2k19 except from the UI and a few.
People's Opinion on My Build's New Features, Praiseworthy
Who doesn't know the "my player" game mode, a game mode that makes you enjoy the story, grind, until finally ready to appear in the Neighborhood. In this mode, you will be introduced to a breakdown skill where you can change with existing presets, to achieve the game form you want and can see what status will be shown.
Next, it can be said that this is a super cool mechanic that is physical. The physics here are really something different from the previous nba 2k's. Physical here will not only affect some of your attributes but also … Read More...